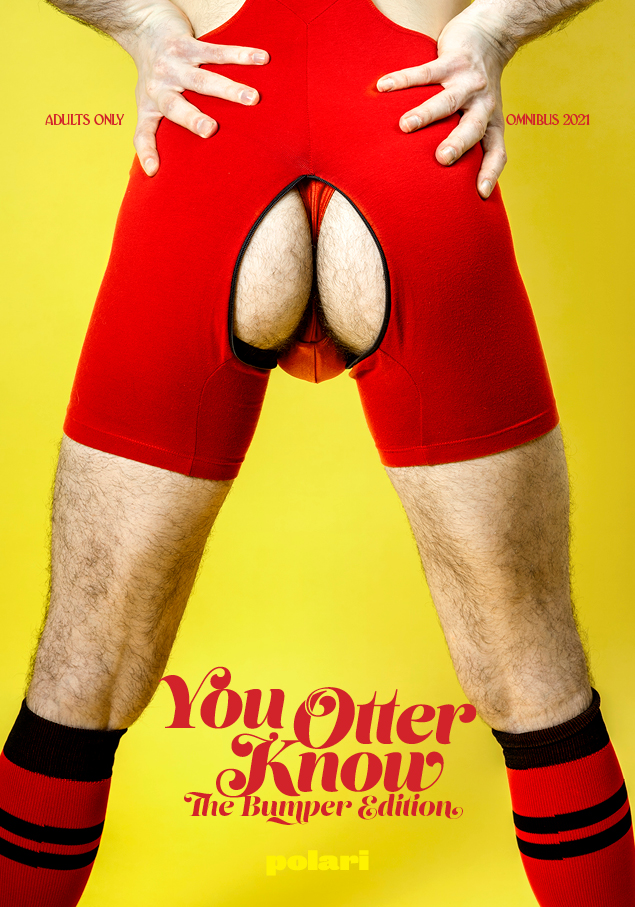 You Otter Know: The Omnibus
"BUMper book of FUN"
You Otter Know is a tender queer zine experience founded by Harry Clayton-Wright in collaboration with independent publishing house Polari Press. Initially commissioned by Homotopia as part of their Queer Art Always series in the first lockdown as a response to the cancellation of live work due to the Covid-19 crisis as a way to make and deliver work safely. Born out of a love of the graphic design of vintage erotica and saucy top shelf publications from the 70s, 80s and 90s, four issues of the zine were released digitally between June 2020 – June 2021.
Now is your chance to own a very special limited edition print omnibus, featuring work from all four issues and some new and unseen bonus content. Featuring art, humour, glossy photo spreads, illustrations, poetry, new writing and important life lessons from Harry Clayton-Wright and friends. Exploring sexuality, chronicling insights into sobriety, regaling entertaining personal history and sharing the many lessons learned from a heady career in show-business.
Pre-order your copy now at the early bird price of £10 (£12 usually) and also receive a digital invitation to a You Otter Know launch event later this year (more details to be announced).
Digital issues made possible with the help and support from Abingdon Studios, Homotopia, Marlborough Productions and Arts Council England.