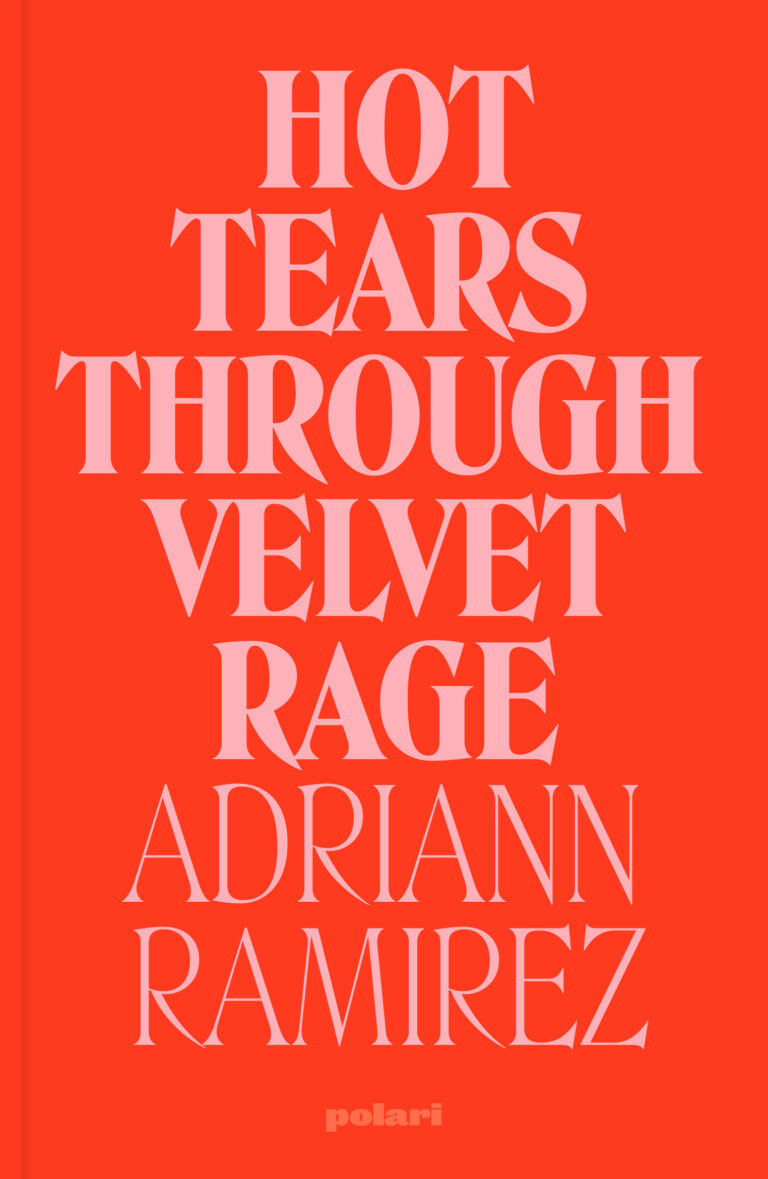 Hot Tears Through Velvet Rage
Hot Tears Through Velvet Rage is the debut collection of poetry and photography by Adriann Ramirez, which presents a collage of queer love, shame, anger and self-acceptance drenched in a pink light, with a foreword written by artist and performer, Paul Kindersley.
A sexy, sweaty yet secure nightclub of images and phrases; always full of wonder and trust, a quality so rare in times when we are taught to fearPaul Kindersley

Conjures those warm, fuzzy and familiar halcyon days of late summer, which is to say, nostalgic and sexy, but shot through with uncompromising queer anger too Amelia Abraham

An absolutely exquisite collection of poetry and photos. A rich, sumptuous, tender and captivating world to spend time inHarry Clayton-Wright
Adriann Ramirez is a London based multi-disciplinary artist who works in dance, choreography, film and poetry. They host podcast Lavender Language, a series of conversations with queer artists. Their work focuses on themes of gender, sexuality, queerness, heritage and their interplay. Hot Tears Through Velvet Rage is their first book of poetry.
£9.99
In stock